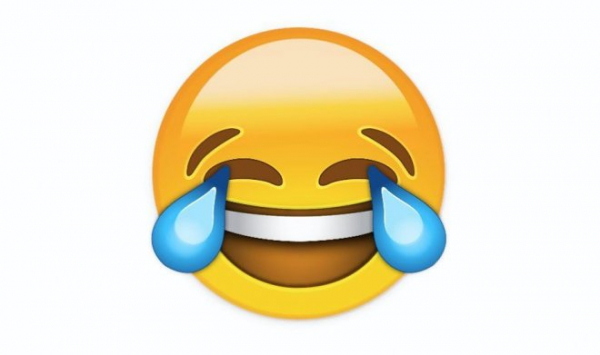 Emojis have become one of the main elements of modern digital communication, allowing you to convey emotions without direct human presence. Emoticons have been around for more than 20 years, but were not widely distributed until the 2010s, when the Android and iOS mobile operating systems included them in the firmware. There are currently over 3,000 emojis, but some are much more popular than others. The Crossword-Solver service analyzed 9 million geotagged tweets for 2021 to understand which emojis are most often used in each country.
The "Face with tears of joy" turned out to be the most favorite emoji in 75 countries around the world. With a large margin of 19%, the second place is taken by the emoji "Red Heart". In countries where the "Face with tears of joy" or "Red Heart" is not in the first place, the emoji of the flag of this country almost always reigns supreme. There are especially many flags in Europe: 19 out of 51 countries tweet the national flag more often than anything else. Poland is the only country that does not tweet its own, but instead shares the Ukrainian flag in light of recent events. In Russia, the most popular emoji is "Red Heart".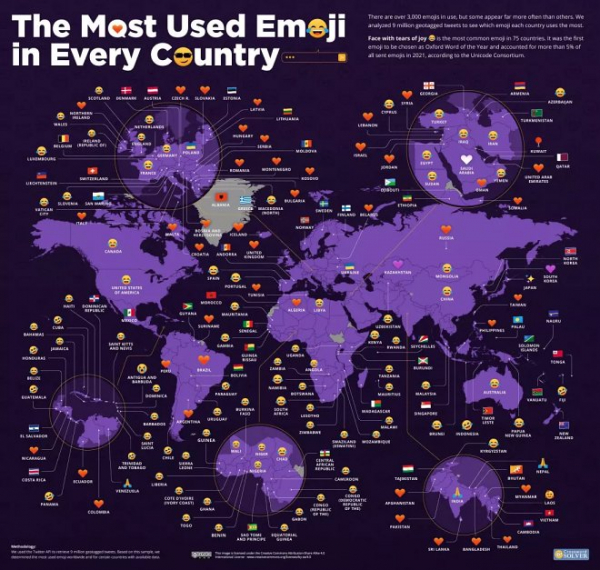 In the USA, the "Face with tears of Joy" remains a favorite, but three states use their own unique emoticons: Idaho tweets "Folded Hands" in the context of expressing gratitude, Wyoming prefers "A Smiling face with heart-shaped eyes", and New Hampshire – the state of "Snowflakes" because of the weather. Also, five states use "Fire": often in the context of something exciting or sexy, but in particular it is Colorado and Arizona, the most prone to wildfires. Interestingly, since the end of 2021, the hobby of the Wordle game has been flourishing on Twitter, and since then users have been massively sharing green dice denoting victory in the game.
The popularity of emojis will only grow as the world becomes more digital. WhatsApp and Telegram messengers have recently released new batches of emoticons in the latest versions of applications, and Google's Android 13 beta 2, launched the day before, supports the Emoji Kitchen function, where you can stamp your own emoticons and create unique combinations of them.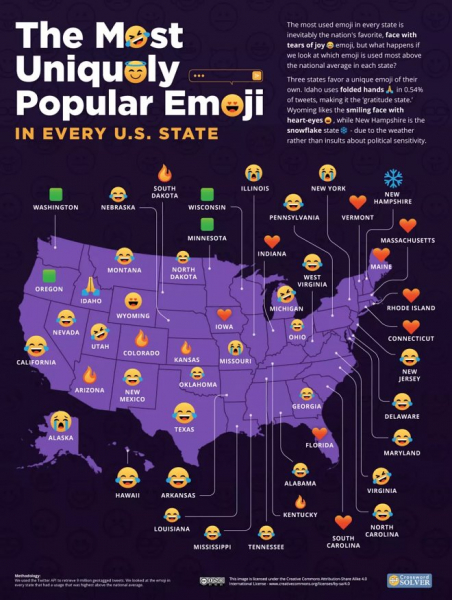 Source — Crossword-Solver