Nuclear tests in North Korea will cause a large-scale reaction – military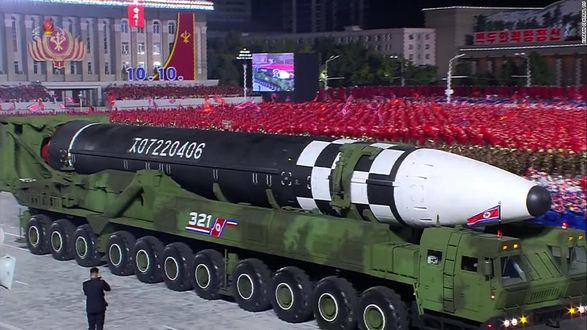 Kyiv. October 1. UNN. A nuclear test conducted by North Korea will "change the rules of the game" in the region and provoke a US reaction encompassing "many instruments of national power," officials of the US Indo-Pacific Command in Honolulu said. UNN writes about this with reference to AR.
DetailsNorth Korea, which has launched four ballistic missiles this week, seems to be preparing for nuclear tests, which are likely to take place one to two weeks after the congress of the Communist Party of China, which begins on October 16, an official who asked to remain anonymous told reporters.
The official's analysis echoes that of South Korea's intelligence services, which believe that the audit is likely to take place between October 16 and the midterm elections in the United States on November 7.
Admitting that the connection between the recent launches and a possible nuclear test has not been established, the head of the American fleet in the region, Admiral Sam Paparo, said that any such test would be "a matter of serious concern" and would cause a broad reaction from the United States.
"This response will be the first after close consultations with our treaty ally, South Korea, and will probably be consistent with our doctrine of integrated deterrence – it will include several instruments of national force," he said.
General Kenneth Wilsbach, commander of the US Air Force in the Pacific, said that North Korea's possession of such weapons is particularly alarming because, unlike other states, Pyongyang does not consider nuclear weapons a deterrent – it stores, but never uses.
AddNorth Korea adopted a resolution in September declaring itself an "irreversible" nuclear power.
Pyongyang has conducted six nuclear tests since 2006, the latest and most powerful in 2017.
Satellite images taken in recent months show signs of activity in the tunnel at the Pungeri nuclear test site.