This is the rattling of nuclear weapons: the head of the Pentagon does not believe in Russia's use of nuclear weapons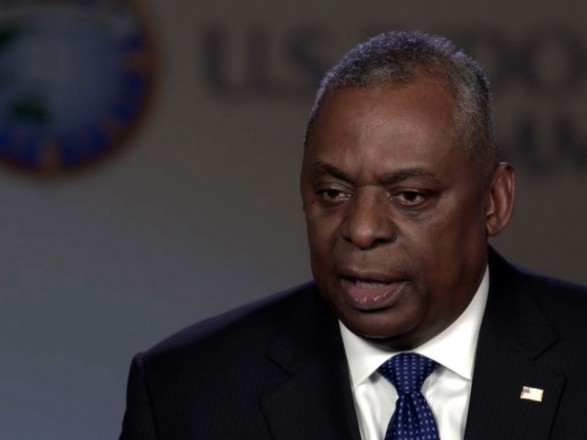 Defense Secretary Lloyd Austin in an interview with CNN
Source: CNN
Kyiv. October 1. UNN. US Secretary of Defense Lloyd Austin condemns the "rattling of nuclear weapons," but says he does not believe that the Russian president decided to use nuclear weapons. He told about this in an interview with CNN, writes UNN.Details
The head of the Pentagon said that in a private conversation he told his Russian counterpart, Defense Minister Sergei Shoigu, that he "should not follow this path and not commit such irresponsible behavior."
Austin said he had not communicated with Shoigu "in recent days," but said other members of the U.S. government leadership had "recently" relayed similar messages to Russia.
Quote"You have heard people from our management say that we have recently communicated with them.
Personally, I have not communicated with Shoigu in recent days, but I have communicated with him before. And I turned to this problem – and warned not to go down this path and not to commit such irresponsible behavior," Austin said.
US Secretary of Defense Lloyd Austin condemned the "rattling of nuclear weapons" by Russia. However, he said that he sees no signs that Putin has decided to use nuclear weapons in the war against Ukraine.
"The United States sees no signs that the Russian leadership has decided to use nuclear weapons in Ukraine," Austin said.
"There is no verification of Putin. Just as he made an irresponsible decision to invade Ukraine, he could have made another decision. But now I don't see anything that would make me believe that he made such a decision," the US Secretary of Defense added.
RecallCongress called on the Pentagon to speed up consideration of the transfer of large drones to Ukraine.